Customize your own mix of music!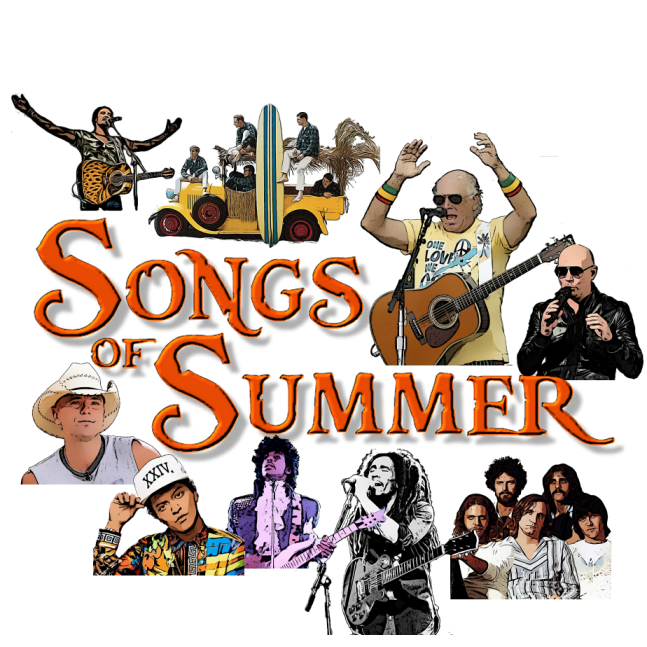 Songs Of Summer
Our most well rounded variety show
Also, our most popular show.  A great selection of top 40 hits by a great selection of "summer sound" artists.  Current artists like Pitbull, Kenny Chesney,  Florida Georgia Line and Bruno Mars are represented with a mix of classic artists like Jimmy Buffett, The Beach Boys, Eagles, and Bob Marley.
A Tropical Tribute
A tribute to Jimmy Buffett and other icons of summer music
This show is popular with with Parrot Head communities as well a civic concert events.  Tribute shows are a popular option in todays entertainment market and Jimmy Buffett is no exception.  Here, we let the original trop rocker take top billing.  The music is heavily weighted on Jimmy Buffett, The Beach Boys, Kenny Chesney and a select group of our favorite original material.