Press photos
Press / Reviews
#1 on Radio Trop Rock with "SPF (South Padre Friends)"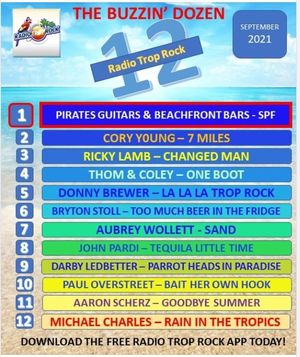 "We don't publish charts.  But, Fishing for Mermaids was the second most requested song of 2020!  That's why I had to have Pirates, Guitars & Beachfront Bars as our guests at our meeting Of The Minds showcase for 2021.  I just love your music!
Millie Marie Taylor - Owner at Shore Life Radio
---
"We Don't usually reach out to bands.  But, Your debut album is the best produced Trop Rock album I have ever heard" 
DJ Jeff Allen & Andy Forsyth - Owners at Beachfront Radio
Downloads (including stage plot)